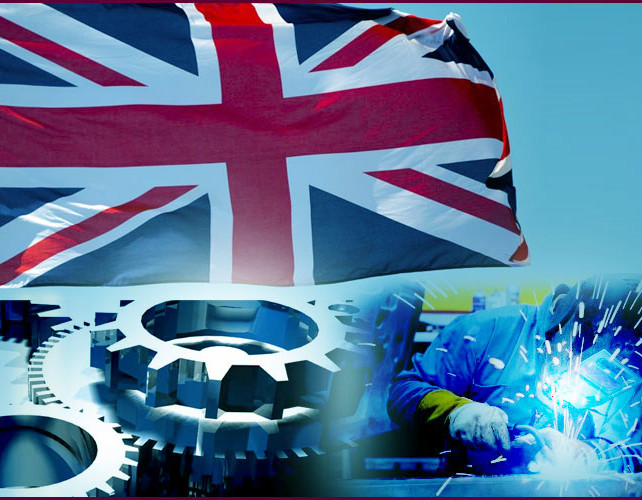 The UK manufacturing activity grew strongly at the end of 2017, though the pace of expansion moderated slightly, data published by IHS Markit showed Tuesday.
The IHS Markit/Chartered Institute of Procurement & Supply factory Purchasing Managers' Index fell to 56.3 in December from November's 51-month high of 58.2.
The score was below economists' forecast of 57.7. Nonetheless, the headline PMI remained above the 50.0 no-change mark for 17 consecutive months, signaling ongoing expansion.
"The manufacturing sector's performance is encouraging, showcasing a resilient response to the ebbs and flow of the year's uncertainty with a sparkling end to a strong period of growth," Duncan Brock, director of customer relationships at the CIPS, said.
Ruth Gregory, an economist at Capital Economics, said the survey provides further optimism that the manufacturing sector should help to offset the slowdown in the consumer-facing parts of the services sector for a while longer yet.
Manufacturing output and new orders both expanded throughout the past 17 months. Companies scaled up production in response to solid inflows of new work and the launch of new product lines.
The improvement in new business partly reflects solid growth in new export sales as demand improved from clients in Europe, the USA, China and the Middle East.
The survey showed that rising intakes of new work tested capacity, leading to a moderate growth in outstanding business. These in turn encouraged companies to lift employment.
The rate of increase in input costs eased to a four-month low in December, but remained marked overall. Companies linked higher costs to rising raw material prices, input shortages and the exchange rate.
Part of the increase in purchase prices was passed on in the form of higher output charges in December. Companies linked the latest increase in charges to stronger demand.
Manufacturers maintained a positive outlook in December. Close to 54 percent of UK companies expect production to rise over the coming year.
by RTT Staff Writer
For comments and feedback: editorial@rttnews.com
Economic News
What parts of the world are seeing the best (and worst) economic performances lately? Click here to check out our Econ Scorecard and find out! See up-to-the-moment rankings for the best and worst performers in GDP, unemployment rate, inflation and much more.