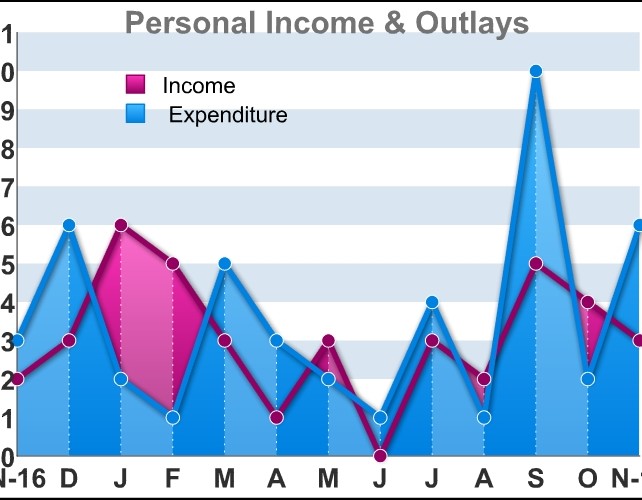 A report released by the Commerce Department on Friday showed a smaller than expected increase in U.S. personal income in the month of November, while personal spending climbed by more than expected.
The Commerce Department said personal income rose by 0.3 percent in November after climbing by 0.4 percent in October. Economists had expected another 0.4 percent increase.
Disposable personal income, or personal income less personal current taxes, increased by 0.4 percent for the third consecutive month.
Meanwhile, the report said personal spending climbed by 0.6 percent in November after edging up by 0.2 percent in October. Spending had been expected to rise by 0.5 percent.
Real spending, which is adjusted to remove price changes, rose by 0.4 percent in November after coming in unchanged in the previous month.
Michael Pearce, Senior U.S. Economist at Capital Economics, said the increase in real spending suggests that the economy maintained its recent impressive momentum into the end of 2017.
"Even if consumption is unchanged in December, quarterly consumption growth would still accelerate, from 2.2% in the third quarter to around 3% in the fourth quarter," Pearce said.
With spending rising faster than income, personal saving as a percentage of disposable personal income tumbled to 2.9 percent in November from 3.2 percent in October.
A reading on inflation said to be preferred by the Federal Reserve showed the annual rate of core consumer price growth inched up to 1.5 percent in November from 1.4 percent in the previous month.
Pearce said, "We anticipate that a rebound in core inflation next year will prompt the Fed to step up the pace of policy tightening and deliver four rate hikes in 2018."
by RTT Staff Writer
For comments and feedback: editorial@rttnews.com
Economic News
What parts of the world are seeing the best (and worst) economic performances lately? Click here to check out our Econ Scorecard and find out! See up-to-the-moment rankings for the best and worst performers in GDP, unemployment rate, inflation and much more.