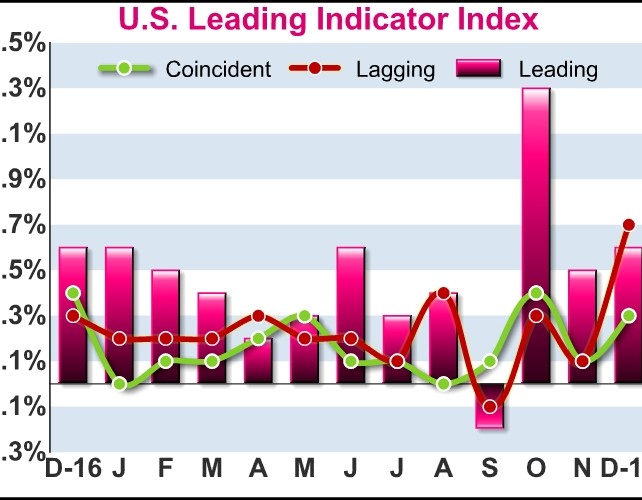 Pointing to a continuation of strong economic growth in the first half of 2018, the Conference Board released a report on Thursday showing a slightly bigger than expected increase by its index of leading U.S. economic indicators.
The Conference Board said its leading economic index climbed by 0.6 percent in December after rising by an upwardly revised 0.5 percent in November.
Economists had expected the index to rise by 0.5 percent compared to the 0.4 percent increase originally reported for the previous month.
"The gains among the leading indicators have been widespread, with most of the strength concentrated in new orders in manufacturing, consumers' outlook on the economy, improving stock markets and financial conditions." said Ataman Ozyildirim, Director of Business Cycles and Growth Research at the Conference Board.
Ozyildirim noted that the passage of the Republican tax reform plan is likely to provide even more tailwind to the current economic expansion.
The report said the coincident economic index also rose by 0.3 percent in December after inching up by 0.1 percent in November.
The lagging economic index also increased by 0.7 percent in December following a 0.1 percent uptick in the previous month.
by RTT Staff Writer
For comments and feedback: editorial@rttnews.com
Economic News
What parts of the world are seeing the best (and worst) economic performances lately? Click here to check out our Econ Scorecard and find out! See up-to-the-moment rankings for the best and worst performers in GDP, unemployment rate, inflation and much more.