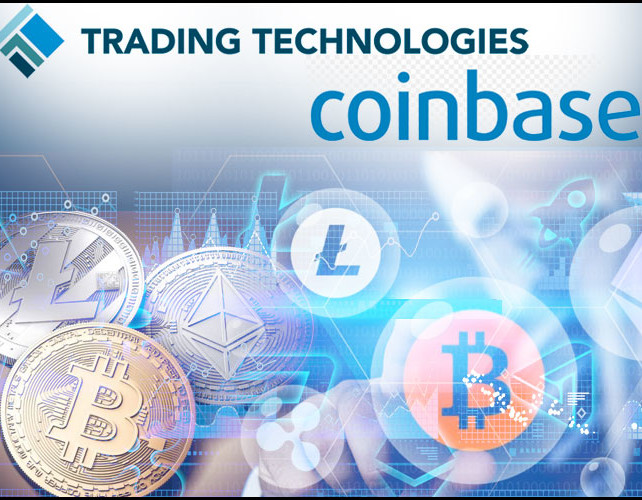 Trading Technologies International, known as TT, a leading electronic professional trading software provider, announced a deal with the cryptocurrency exchange Coinbase to provide cryptocurrency trading functionality and market access to the institutional traders.
Chicago exchanges, CBOE and CME Group, launched Bitcoin futures in December. The news that cryptocurrencies can be traded like stocks on trading platforms signal more mainstream acceptance.
From March, TT will allow its customers to trade both spot and derivative markets side by side on its TT platform. Cryptocurrencies available on the San Francisco-based Coinbase's GDAX cryptocurrency exchange – Bitcoin, Bitcoin Cash, Ethereum and Litecoin, will be available for trading.
Users will be able to view market data, submit orders, and leverage a market-leading suite of charting and automated trading tools to trade cryptocurrencies on Coinbase's Global Digital Asset Exchange, or GDAX.
TT is connected to nearly 45 markets and the company's has 19 of the top 20 futures commission merchants as distribution partners.
Coinbase is regulated under the New York Department of Financial Services BitLicense as well as over 30 state money transfer regimes.
"We have begun collaborating to deliver enhanced and asset-class-specific functionality on the TT platform for cryptocurrency trading," Rick Lane, CEO of TT, said.
"The partnership between Coinbase and Trading Technologies will provide essential trading and hedging tools across the market," said Adam White, General Manager of GDAX. "The offering is timed perfectly, just as futures on Bitcoin are taking form."
by RTT Staff Writer
For comments and feedback: editorial@rttnews.com
Forex News