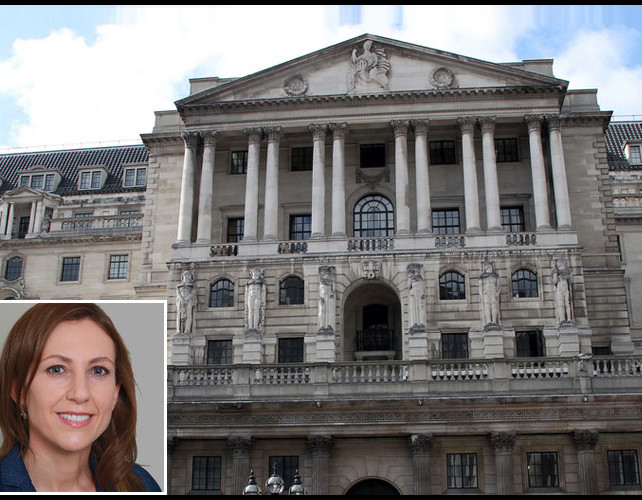 An economics professor Silvana Tenreyro is set to replace Kristin Forbes on the Bank of England's rate-setting body, the HM Treasury announced on Monday.
Tenreyro, who is a professor at the London School Economics, was appointed as an external member of the Monetary Policy Committee for a three-year term that will take effect on July 7.
She will replace Forbes, who is set to step down at the end of her term on June 30. Forbes was among the three policymakers who sought a quarter-point rate hike last week.
"I am delighted to welcome Silvana Tenreyro to the Monetary Policy Committee and am very much looking forward to working with her," BoE Governor Mark Carney said.
"Her extensive and varied academic experience – on the monetary transmission mechanism, the dynamics of productivity, trade, housing issues as well as wage dynamics, to name just a few – will be invaluable to the Committee as it seeks to promote the good of the people of the United Kingdom through maintaining monetary stability."
With the latest appointment, the nine-member MPC will have eight members. The place left vacant by the resignation of Charlotte Hogg is yet to be filled.
Hogg stepped down in March after it was realized that she failed to declare a conflict of interest. She came under sharp criticism for not disclosing about her brother's job in Barclays Plc.
Tenreyro, who holds a Ph.D in Economics from the Harvard University, is already an academic visitor at the Bank of England. She specializes in macroeconomics and monetary economics.
She has also worked as an economist at the US Federal Reserve Bank of Boston and as a policymaker at the MPC at the Bank of Mauritius.
by RTT Staff Writer
For comments and feedback: editorial@rttnews.com
Economic News
What parts of the world are seeing the best (and worst) economic performances lately? Click here to check out our Econ Scorecard and find out! See up-to-the-moment rankings for the best and worst performers in GDP, unemployment rate, inflation and much more.