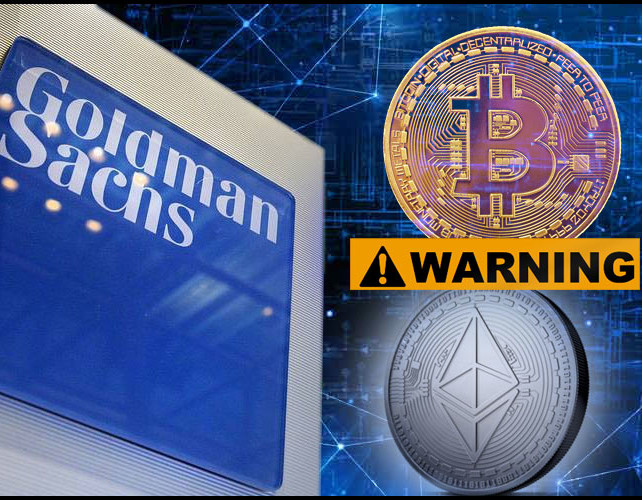 Global investment giant Goldman Sachs has warned its high networth clients that Bitcoin's price surge has pushed the virtual currency into the bubble territory, that dwarfs the past bubbles in dot-com companies and tulip bulbs.
Still worse, the price rise in Ether, the second largest cryptocurrency in market cap, dwarfs even Bitcoin's jump, the bank added in a client note.
"Bitcoin's meteoric rise in a short time has dwarfed the rise seen during the dot-com bubble," Goldman Sachs Investment Strategy Group said.
"We also believe that cryptocurrencies have moved beyond bubble levels in financial markets, and even beyond the levels seen during the Dutch "tulipmania" between 1634 and early 1637."
"The mania surrounding cryptocurrencies is probably even better illustrated by the price surges seen in companies that announce some type of affiliation with blockchain technology or cryptocurrencies," the bank said.
Goldman Sachs strategists do not believe that cryptocurrencies will retain their value in the long run in their current avatars. They also said that the "unsteady" cryptocurrencies were no match for the US dollar as the global reserve currency.
A collapse in Bitcoin is unlikely to have any major contagion effects on the global economy or financial markets, they said.
To describe the irony in the current crypotcurrency craze, Goldman Sachs strategists quoted a Dutch historian, Theodorus Schrevelius, who wrote, "Our descendants doubtless will laugh at the human insanity of our Age, that in our times, the tulip flowers have been so revered," in 1648, more than a decade after the collapse of tulip prices.
by RTT Staff Writer
For comments and feedback: editorial@rttnews.com
Forex News