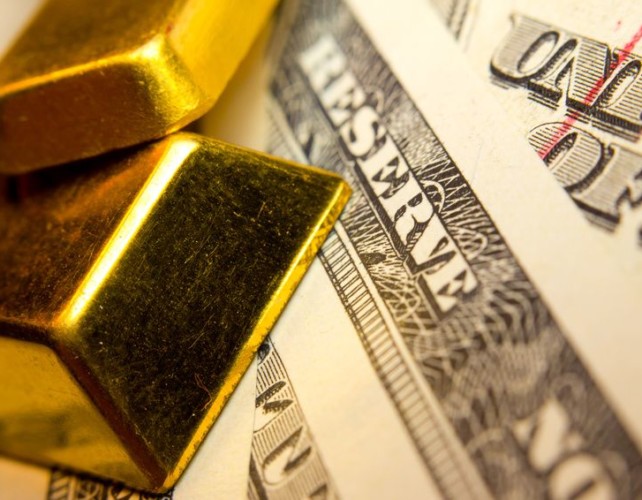 By the looks of it sentiment is definitely subdued, US equities closed in the red and Asia followed suit this morning with all major equity indices heading south. On the currency markets the Swissie and the JPY, both traditional safe haven currencies enjoyed support across the board as well.
In the background the tit-for-tat on trade continues. After US President Trump signed a memorandum that would impliment up to $60 billion of tariffs on imports from China, China responded by revealing a potential list of over 100 products from the US that could be targeted in response to that. So far actions seem more of a warning.
Gold is already up $10 this morning, when compared to yesterday's close. The yellow metal is currently trading at the price of $1338.27. In the meantim USD is seen pressured lower so far.
USDJPY is falling like a stone and is currently at 104.76 as it goes deeper into a 16-month low.