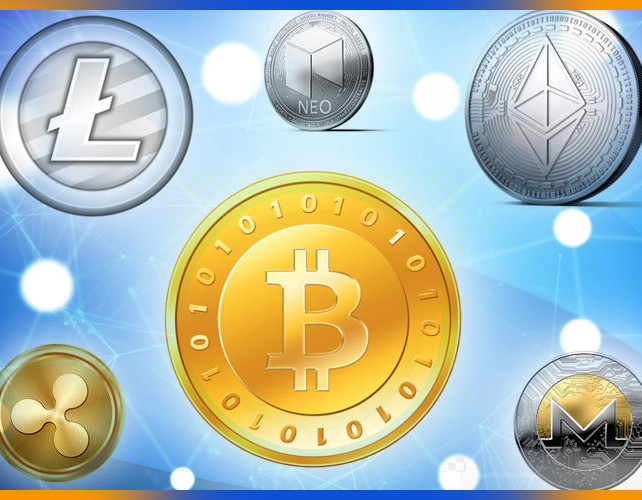 Here is a wrap up of the main cryptocurrency news from across the globe over the past few hours:
Weiss Ratings To Grade Cryptocurrencies
Weiss Ratings, an independent rating agency of financial institutions, said it will issue letter grades on cryptocurrencies, including Bitcoin, starting January 24. The agency plans to issue ratings for Bitcoin, Ethereum, Ripple, Bitcoin Cash, Cardano, NEM, Litecoin, Stellar, EOS, IOTA, Dash, NEO, TRON, Monero, Bitcoin Gold and many others. Read more..
Peter Boockvar Warns Bitcoin Price Could Loose 90% Of Value
The cryptocurrency market will be hit by an epic crash in the future with the price of cryptocurrency major bitcoin plunging by 90 percent, according to Wall Street veteran Peter Boockvar. The financial expert, while talking on CNBC's "Futures Now", said, "When something goes parabolic like this has, it typically ends up to where that parabola began." Read more..
Opera Adds Cryptocurrency Mining Protection On Mobile Browsers
Opera, a web browser for Windows, macOS, and Linux operating systems, has added cryptocurrency mining protection to its mobile browsers. In its desktop-based versions, Opera had introduced cryptocurrency miner protection in early January. The new anti-cryptocurrency mining feature is activated by default when you enable the ad blocker on Opera Mini (iOS and Android) or Opera for Android. Read more…
North Korea Hacked S Korean Crypto Exchanges: Report
An American cybersecurity firm Recorded Future has reported that South Korean cryptocurrency exchanges and users lost money in late 2017 as a result of North Korea's state-sponsored hacking. The malware used to target Coinlink, a South Korea-based cryptocurrency exchange, was Destover malware. It is the same type of malware used against Sony Pictures Entertainment in 2014 and the first WannaCry ransomware attack in February 2017. Read more…
South Korean Banks May Require Crypto Exchanges To Share User Data
Banks in the country, where cryptocurrency is rising in popularity, do not offer virtual accounts to customers to do cryptocurrency transactions. The government can access users' transaction data via banks, which will verify whether real-name bank accounts match with accounts at cryptocurrency exchanges. Read more…
Leading Indian Banks Suspend Accounts Of Bitcoin Exchanges
According to a report by Economic Times, State Bank of India, Axis Bank, HDFC Bank, ICICI Bank and Yes Bank have suspended accounts across multiple exchanges. The banks have imposed a limit on cash withdrawals also. The action, probably to check suspicious deals, will be applicable to at least 10 Bitcoin exchanges, including Zebpay, Unocoin, CoinSecure and BtcxIndia. Read more…
As of this writing, bitcoin is down to $10481 on Coinbase, after recovering to trade at $11,000 early on the day.
by RTT Staff Writer
For comments and feedback: editorial@rttnews.com
Technology News