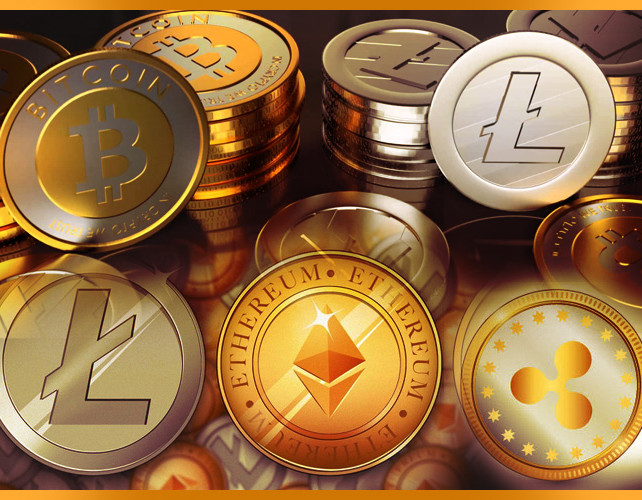 Cryptocurrency prices and market capitalization was hurt on Monday after news that South Korean regulators were probing six retail banks that were providing virtual accounts to virtual currency exchanges. The consequent move by leading cryptomarket data provider CoinMarketCap to remove some Korean exchanges from its price calculations, without warning, exacerbated the slide.
During January 8, the total market capitalization fell to as much as $668 billion from $774 billion, according to CoinMarketCap data. And some respite for crypto fans; JP Morgan Chase CEO Jamie Dimon admitted on Tuesday that he regrets calling the digital currency a "fraud."
Here is a wrap-up of the main news in the last 24 hours:
1. South Korea Crackdown
South Korea's Financial Intelligence Unit and Financial Services Commission launched a probe into six commercial banks that were offering trading accounts to crytpocurrency exchanges in the country. Officials will check whether these banks comply with their anti-money laundering obligations in their transactions with cryptocurrency exchanges, the Financial Services Commission said in a statement on Monday. They will also inspect whether these banks have implemented appropriate measures to verify their customers' identification in regard with cryptocurrency trading, so as to comply with the "real-name" mandate to be implemented from January 20.
Link to story
2. CoinMarketCap Exclusion
Following the news of Korean crackdown, a leading cryptocurrency market data provider, CoinMarketCap, removed some Korean exchanges from its price calculations, without any warning, causing a sharp slide in prices of digital coins it tracks. "This morning we excluded some Korean exchanges in price calculations due to the extreme divergence in prices from the rest of the world and limited arbitrage opportunity," CoinMarketCap said in its official twitter account.
Link to story
3.JP Morgan's Dimon Regrets Calling Bitcoin "A Fraud"
JP Morgan Chase Chairman and CEO Jamie Dimon on Tuesday backtracked on his earlier comment that Bitcoin is a fraud. During a banking conference in Saudi Arabia in September, Dimon caused a stir when he called Bitcoin a "fraud" and said he will fire any JP Morgan trader if they dealt with the most prominent cryptocurrency. In an interview with FOX Business' Maria Bartiromo, aired on Tuesday, Dimon said, "I regret making them. The blockchain is real." He said the initial coin offerings, or ICO's, must be viewed "individually".
Link to story
4. TD Ameritrade: Cryptocurrencies Great Trade Opportunity For Millenials
JJ Kinahan, TD Ameritrade's chief market strategist, told CNBC on Monday that cryptocurrencies present the greatest opportunity for millenials to trade. "Maybe this isn't the product I'd like people to start with, but this is the greatest opportunity we've had in the market to get people who weren't traditionally interested in the market," he said in an interview with "Closing Bell".
5. Risky Bitcoin-based ETFs Not Arriving Anytime Soon
A proposal for the launch of five Bitcoin-based exchange-traded funds were withdrawn on Monday. In an SEC filing, Direxion Shares ETF Trust said that the request is being withdrawn as "The [SEC] Staff expressed concerns regarding the liquidity and valuation of the underlying instruments in which the Fund intends to primarily invest and requested that the Trust withdraw the Amendment until such time as these concerns are resolved."
7.Bank of Israel Says VCs Are Not Currencies
Bank of Israel Deputy Governor Nadine Baudot-Trajtenberg said cryptocurrencies are not currencies, but can be viewed as a financial asset with its inherent risks. Speaking to the Knesset Finance Committee, Baudot-Trajtenberg said,"Bitcoin and similar virtual currencies are not a currency, and are not considered foreign currency. The Bank of Israel's position is that they should be viewed as a financial asset, with all that this entails."
Link to story
Current Prices of Cryptocurrencies
As of 9.17 am ET, Bitcoin was down 2.42 percent at $14,375.01 and Ethereum was up 10.99 percent at $1,172.47 on coinbase.
by RTT Staff Writer
For comments and feedback: editorial@rttnews.com
Economic News
What parts of the world are seeing the best (and worst) economic performances lately? Click here to check out our Econ Scorecard and find out! See up-to-the-moment rankings for the best and worst performers in GDP, unemployment rate, inflation and much more.