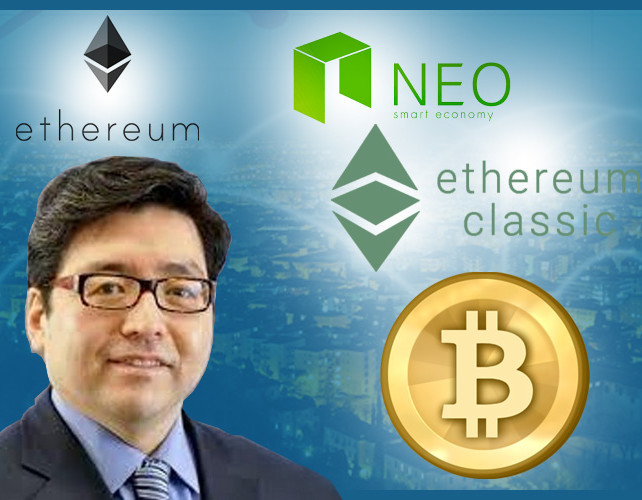 Thomas Lee, co-founder of Fundstrat Global Advisors, has predicted that the price of Bitcoin is set to more than double this year and has initiated a buy call on three more cryptocurrencies – Ethereum, Ethereum Classic and NEO.
Lee, reputed for his bullishness on cryptocurrencies and blockchain, is known to be among one of the first leading Wall Street strategists who went bullish on Bitcoin.
Unshaken by this week's massive sell-off in cryptocurrencies over regulation worries, Lee released his latest note on Thursday where he predicted that the price of Bitcoin would reach $20,000 by the middle of this year and hit a record $25,000 by the end of this year.
"We expect Bitcoin's major low to be $9,000 and would be aggressive buyers around that level," Lee wrote.
"We view this $9,000 as the biggest buying opportunity in 2018," the former JP Morgan Chase equity strategist said.
He expects Bitcoin's closest rival, Ethereum, to climb to $1,900 and Ethereum Classic, which was forked out of the original Ethereum platform, to reach $60 by the year-end.
The China-based NEO, which was launched in 2014 originally as AntShares, is forecast to hit $225 by the end of the year.
"We remain constructive on the outlook for bitcoin and blockchain overall and while returns should be strong, we forecast returns to be lower than 2017," Lee said.
The strategist also said that tactical strategy rotations in 2018 would be opportunities for investors to outperform Bitcoin.
by RTT Staff Writer
For comments and feedback: editorial@rttnews.com
Business News